Women's Wellness Sessions
Women's Wellness Sessions
Dialogue, creativity, and a whole lot of self-expression.
60 MINUTE SESSION $95 • 90 MINUTE SESSION $130
"My sessions with Kayla are different from other counsellors I have seen; she cares, she listens & she knows me. This type of work is invaluable in a society that pressures women to be perfect, she invites you to be vulnerable while exploring yourself in a nonjudgmental & safe environment. During every session I am learning something new about myself. She often has practical quote, piece of wisdom, song to listen to, or book to explore to help with whatever I am struggling with. Thank you."
Expressive Art Therapy is a therapy of imagination.
Hear a song on the radio and transport to another place and time? How about feeling the urge for a spontaneous dance party? Lose time in painting, scrap booking, journalling? Had the urge to doodle while on the phone? Sing in the shower? Hum while you fold your laundry? These are all a forms of expression, creative expression.
Creativity is a powerful catalyst for change. Through creative expression, you will alleviate stress, calm your mind and focus on healing. We start by not knowing what will come. These therapeutic sessions may include visual art, writing, movement, painting, and/or music. Don't be scared - you don't have to be 'good' at art or creativity, no previous experience is necessary. This is all about process, not the product.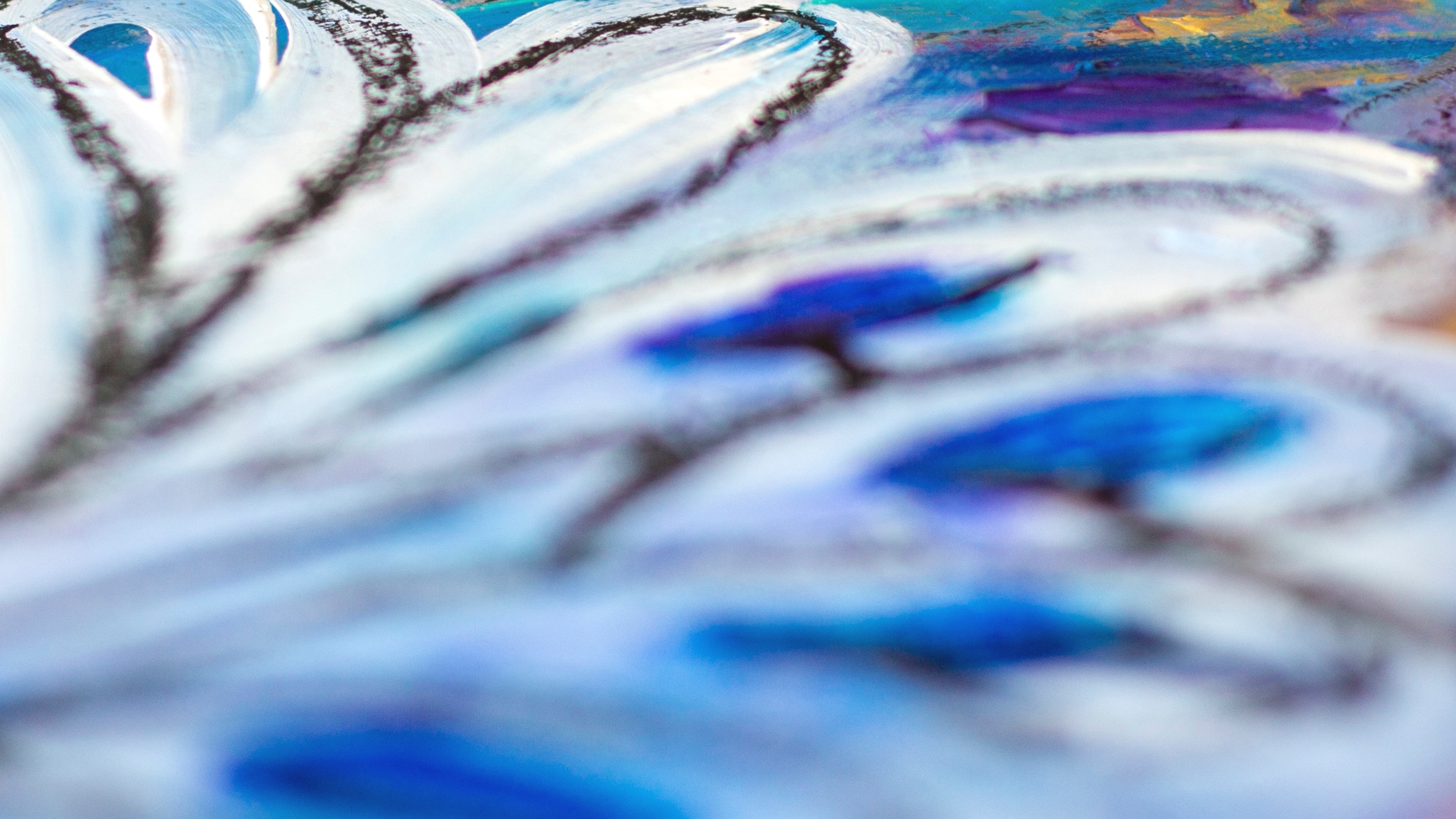 "Owning our story and loving ourselves through that process is the bravest thing that we'll ever do."
- Brene Brown
Your story matters, you matter, your well-being matters. The good, the bad, and the ugly – they all make up who and why we are. It's ok if you're not 'fine' right now, it's ok that you're feeling a little dark, and it's more than ok that you are seeking out the light. Life can be messy and sometimes we lose track of who we are. We need to get back to honouring our wishes, desires and most importantly ourselves.
These sessions will guide you to a place where you feel grounded and empowered to work towards living a life enriched by the things you love to do.
Together, we will work toward self-awareness and discover how to assess bodily clues when stress and anxiety rear their ugly heads. As a social worker, I believe every individual has the ability to live a joyful, more intentional and authentic life. My intention is to guide you into more self-love, mindfulness, and creative self-expression.
I want to ensure that women in our society are able to do more than just survive -- I want them to thrive! I have a special place in my heart for prairie women. These women are strong, determined and true to themselves. However, life can be hard -- really hard. It breaks even the best of us. It can surprise even the most prepared. Women in our culture have a tendency to think that they have to be strong for their families, they have to be the one who sacrifices everything (getting little in return), they don't "deserve" to spend time on themselves. When in fact, the opposite is necessary, women NEED space to create, they NEED connection to their bodies, and they DESERVE to feel good about this life.
These sessions are for you if…
You're feeling mundane and stagnant in your life.

You don't really know what's 'wrong', or alternately, you do know what's troubling you.

You're feeling overwhelmed by life's expectations and 'need a break'.

You find yourself saying 'busy' when someone asks how you are.

You're looking for clarity and inspiration.

You're ready to make a change.
This is not for you if you are...
Resistant to change.

Not ready for true insight and honesty about who you are and how you want to live your life.
In everything I do, I encourage women to share their inner most feelings, the honest ones (even if it's ugly, especially if it's ugly). I love working with women because their emotions are raw, genuine and bittersweet. Women have so much inside them -- waiting for the right opportunity to let it out. The foundation of my educational and life/work philosophy is to meet clients where they are at, figuratively and literally. We can meet in a variety of settings to best meet your needs. We could take a walk or you can come into my warm & cozy studio space.
Let's talk! Your first consultation is free.
MY AREAS OF FOCUS ARE:
Releasing feelings of overwhelm by replacing them with strength, determination and authenticity

Inspiring women to live the life they want, with confidence and self-assurance (through self-care practises, empowerment and stress management)

Finding life balance and harmony

Supporting anxious feelings & thoughts

Navigating THE biggest transition of women's lives (pregnancy and postnatal support)

Guiding through big & small life transitions (marriage, babies, grief, loss)

Compassion fatigue for helping professionals

Developing creative and mindful practices
BENEFITS OF EXPRESSIVE ART THERAPY
Sit with your feelings, beginning to know them, learning from them

Give permission to your body to speak to you

An increased sense of self love and self acceptance

Move past distractions and scattered thoughts

Permission to go into the deepest parts of yourself

Move towards living a more intentional and authentic life

Realize the "part you play" in your life & interpersonal communications

Acceptance of what you cannot control (aka. other people)

Accessibility to unconscious thoughts - and your ability to alter them (aka. cognitive distortions, "the stories we tell ourselves")

Increased blood flow while creating

Improvements in immune system, blood pressure, heart rate and respiration

Something new will come into being by trusting in yourself & the creative process (enhancing your validation in being seen & heard)
DISCLAIMER: This is not a crisis center. The information and resources provided are not a substitute for medical evaluation, treatment or consultation. If you have a medical concern, please contact your care provider. There is no endorsement or recommendation for the use of any specific medication, treatment modality, or parenting style.